YES!
As many of you have read before,
Kweisi Mfume is one of my heroes.
Another man who's not exactly my hero, but someone for whom I have nothing but respect and gratitude for his decades of service, is
Paul Sarbanes
, the senior U.S. Senator from my home state of Maryland.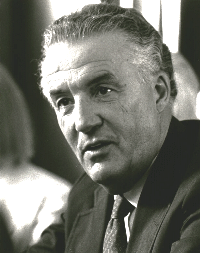 That's "Sarbanes" as in "Sarbanes-Oxley", that bit of Federal legislation that tried to reign in some of the craziness in the Accounting industry in the wake of Enron. Did I mention that Sarbanes' wife, Christine, was my original Latin teacher back at the dear old
Gilman Country Day School for Boys?

But I digress.
Senator Sarbanes is a Maryland institution, so it's a big deal that he's decided to retire at the end of his current senate term.
As a Baltimore boy, I'd like to say "Thank you."
And NOW, we can get into the nitty gritty, because Kwiesi Mfume wants to be the NEW junior Senator from the Line State.
YES!
Considering that a Black man hasn't sat in the US Senate in, like, ever, before Barack Obama, can the Federal government handle having TWO negroes up in there? 'Cause you know all we do when we get together is plot ways to slit massah's throat in his sleep? :-)
Granted, Mfume has a long way to go. Despite the aberration of its current governor, Maryland, as a state, is practically Navy Blue in its politics. (Observe the smackdown
Baltimore Mayor Martin O'Malley
is about to lay on my fellow Gilman Greyhound,
Gov. Robert Ehrlich
in next year's election). Point being, there are ALOT of Democratic congressmen in Maryland who want to change their pay grade.
And, sadly, there are whole counties of Maryland where Mfume might still be called "boy" or worse.
But Kweisi's a true hustler with national appeal. Watch the brother run.